Shibata Zeshin, Hawk and the Warming Bird,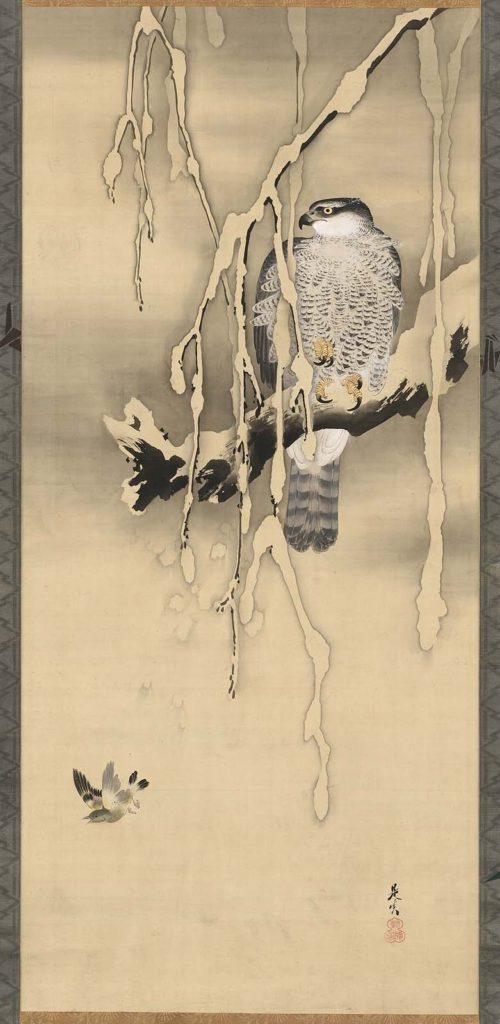 Como tengo poco tiempo ahora en verano, voy a colgar entradas cortitas, resultados maravillosos de una reciente visita al Museo de Bellas Artes de Boston al que ya le he dedicado varios post, entre ellos el titulado Los niponofilos de Boston que podes ver pinchando aquí
Bien, pues entre las muchas cosas hermosas con las que me quedé estaba esta pintura de Shibata Zeshin (1807-1891) que además perteneció a Ernest Fenollosa del que os hablo en ese post. Se trata de un enorme pergamino de colgar (199 x 78 cm) de la era Meiji, es decir, de finales del siglo XIX.
Representa un cuento o fábula tradicional japonesa, según la cual, durante el invierno, el halcón suele atrapar un pajarito y sujetarlo entre sus garras para mantenerlas calientes durante la noche, libernádolo al amanmecer.